Who wants a less secure door?
The first thing you want from a door is to keep the bad guys out. This video show how weak your doors are in real life on a real home with the most common break-in method.
Ultion is still snap secure with the key in the inside of the lock
Its something we all do, we lock the door and leave the key in the lock on the inside. Even with the most snap secure locks leaving the key in the lock can completely remove any snap protection you thought you had.
All doors supplied and installed by Valley Windows Halifax are fitted with ULTION lock AS STANDARD!
Your front door is the gateway to your home. It creates that all-important first-impression when you're welcoming visitors. It's also the busiest thoroughfare and has to withstand all the hustle and bustle of family life. Your back door, on the other hand, needs to be functional and secure. Whatever style of home, Valley Windows have a door to suit your need. Our durable, attractive uPVC residential doors are available in a huge variety of styles, colours and finishes. You can also add decorative touches, such as chamfered beads and Georgian bars to add a touch of individual flair.
Call Valley Windows to arrange a No Obligation quote.
Composite doors from Valley Windows are strong, durable and secure. Manufactured to an exacting and high quality specification. The GRP skins are depression moulded featuring a timber grain effect and high definition panels providing an authentic timber like door with all the advantages with minimal maintenance. The doors' insulation properties are excellent in both sound reduction and heat retention.
All Composite Doors supplies and installed by Valley Windows Halifax are fitted with the outstanding 3Star ULTION Lock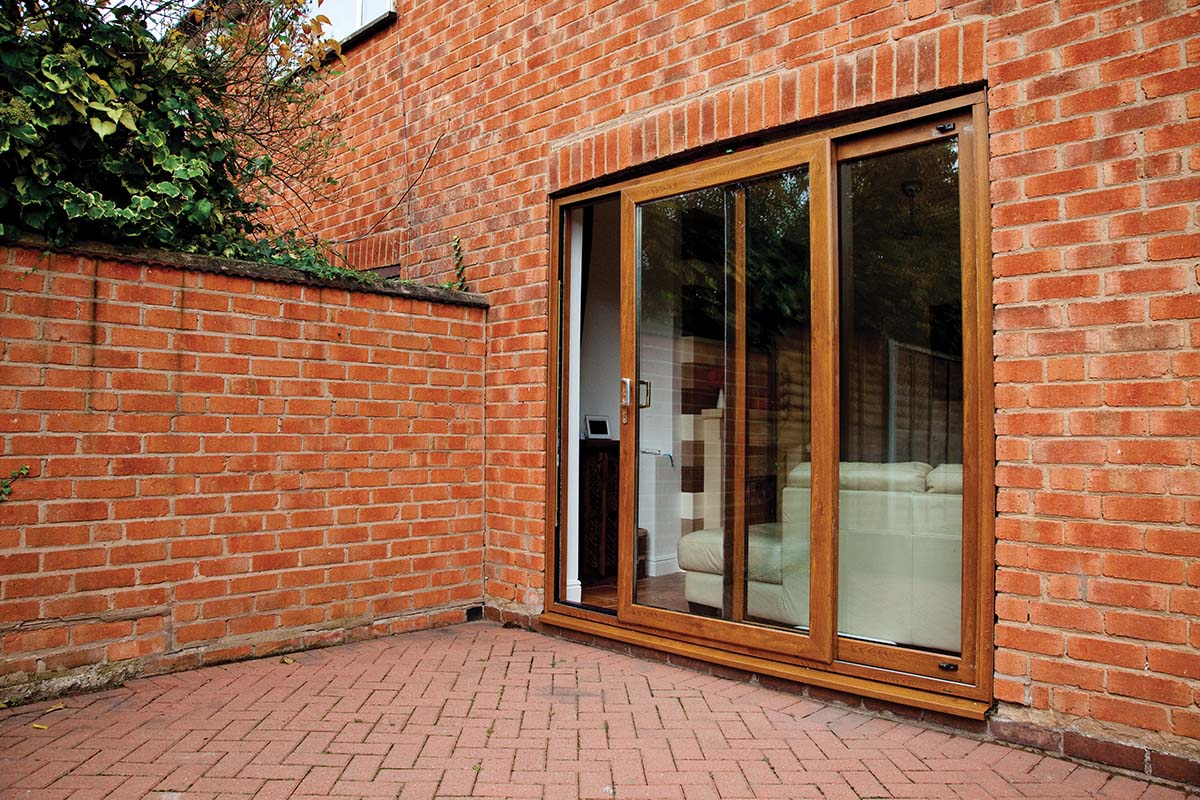 Patio Doors from Valley Windows are available in a choice of beveled or fully sculptured sashes to match window styling. Colour options include White, Rosewood and Golden Oak with corresponding colours of aluminium thresholds. Two-, three- and four-pane options are available with any opening combination - including multiple opening sashes.
Safety and security are major factors when choosing the right patio door, some of the features of the patio door supplied and installed by Valley Windows Halifax include; 28mm toughened or laminated glazing and multi-point hook lock, anti-lift blocks and the option of anti-drill/anti-pick cylinders for extra intruder resistance.
French uPVC Doors are the stylish way to open up your home to fresh air and fine weather, while gaining easy access to your garden, patio or balcony.
With classically elegant good looks that you'll love, French Doors can be inward or outward opening, whichever most suits your space. Plus they can be designed and installed with sidelight and fanlight combinations.
French Doors from Valley Windows Halifax are available in a wide range of colours and woodgrain finishes to match your existing windows, and will significantly enhance not only the style, but also the value of your home.
Bi-fold Doors are a contemporary way to transform your home and create stunning, light-filled living areas, allowing you to blur the lines between where your home ends and your garden begins.
The beauty of a Bi-fold Door is that it can fill the full width of your property or conservatory, creating panoramic views, and creating a unique living space that is as versatile as it is beautiful.
Valley Windows energy-efficient Bi-fold Doors 'concertina' back upon themselves to create a stunning entrance way that lets the best of the outdoors in, and can be installed so that the doors sit inside or outside the property when folded back.